Post by Murii on Jul 25, 2012 16:53:51 GMT -3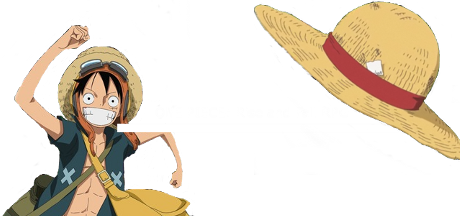 Hello there! I'm Murii, a user from ONE PIECE: Rise & Fall RPG! I'm here do advertise our site! I hope you'll join, I'm sure I'd love to RP with you!

Friendly Community:
ONE PIECE: Rise & Fall is a very friendly site! We quickly try to make the new members feel comfortable as they join the site. Questions will be answered, not only staff, some of the normal members even offer help! People can easily pick up friends at our site through being friendly! There's a lot of people with similar interests and maybe you'll find someone who shares one of yours!
Custom Characters,Crews, Devil fruits,Islands, Weapons and NPCs:
Through our site you'll be able to customize to your liking as long as you follow the rules and don't cross the lines. Make your own character, come up with a history and follow it's journey through the grand line!
Make a marine, a pirate, a civilan, a bounty hunter, a fishman/mermaid, Skypiean! You name it! Make your crew so others can join up and togheter you can set out on a new adventure! Make Devil fruits, be creative! We have a selection of many Devil fruits, both canon and custom made! We have routes but in between this islands you can come up with your own islands!
Make a weapon for your character and your character only! Make a new kind of weapon that will change the way of wars! Your weapon can make the difference between life and death.. Here you can make your own weapon! NPCs will help you write your story, you can fight them, they can help you...
Ranks:
As we follow our characters journey we can see how they start to fight for titles such as Yonko, Shichibukai and the title that pirates will kill for... The pirate king! The story of this forum is still just at it's beginning, join now and make your character! Will you grow strong and rise above all the others? Or will you fall and lose? Only you can decide!
Different kinds of Role Play:
One Piece Manga/Anime is an action and also sometimes sad serie! It mixes many emotions but it still doesn't have as much of everything! On this forum there are no limits! You can bring in all kinds of Role Plays! Romantic, Dramatic, Action filled, whatever you want! Do you want to make a partner, get married, Settle down and raise a family? You can! Everything Is possible if you try your best!
Character plot development:
Here you can follow your characters journey in the world of One Piece! Watch it grow stronger, make friends and enemies, watch you character fight to make a name in the world and get a bounty! Maybe you'll even see how your character get a lover.. Kids? You will be able to follow your character until the death!
RP points:
As you join the community you have a limited amount of characters (10, only 3 captains), devil fruits (4) and weapons (only 2 Devil Fruit or Sea stone weapons). But what if you've used up all your slots and get an amazingly good idea for a character, it would be a shame to erase something now wouldn't it? Well no need to worry! With RP points you can buy new slots for different things, you may also join the Captain Club if you pay 100 RP points!
Rp points are earned through threads and advertising. If you've Role played a thread and you're proud of it you can post it so the Admins and Mods can check it over. If they find it good enough they might give you some RP points as an reward for your hard work!
---
And much more! With our active and friendly staff, our well organized system for everything we'll do our best to make you feel like you're in the right place! ONE PIECE: Rise & Fall is open for all, new Role Players and more skilled Role Players! Join now and make a character, you can change the whole One Piece world! Will you become the pirate king? Will you slay the pirate king? Well let's find out! Anything is possible at ONE PICE: Rise & Fall RPG!